HAPPY HALLOWEEN GUYS!
I love this time of year because all the leaves are pretty colours, the weather is cozy weather and it's now the lead up to Christmas! Every year on Halloween I normally sit in and spend the night watching movies (normally Hocus Pocus because it's a perfect Halloween movie) but tonight I'm working and I also need to dress up but I still don't have a costume 😦
This month has been another slow one as I've been working constantly at the World Championship Gymnastics so I've not had much time to read with the hours I've been doing.
The books I've read this month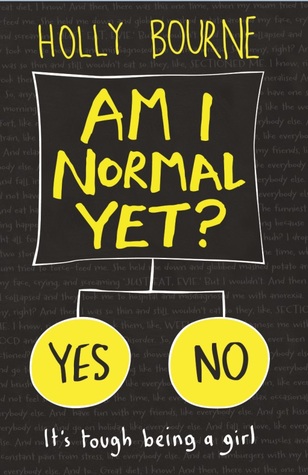 Twilight Saga
This is a series I was obsessed with when I was around 13/14 and even though I've still to re-read Breaking Dawn I honestly have no idea why I loved it so much. It's only now that I've realised how problematic it is. Edward is controlling and way too overprotective, Bella is extremely whiny and just seems desperate all the time and the majority of the time would lead Jacob on even though she knew what she was doing Jacob could be pretty forceful and put Bella into awkward situations.
Sweet Tea
I loved this book! I've just finished it and posted my review which you can check out here.
Am I Normal Yet?
I've just recently started reading this as part of the UKYA Book Club that I joined and I'm enjoying it so far. I'm hoping to post a review of it once I've finished it so keep an eye out for that!
If you want more information about the book club then head here!
What have you guys been reading this month? Anything you can recommend to me? Also, I want to know about any horror novels you enjoy!! Let me know in the comments below!