I'd just like to thank Deanna over at A Novel Glimpse for nominating me for the Book Fangirling Blog Award!
The Rules:
Create a post to accept your award.
Add the blog award button into your post and put it on the side of your blog as a widget. Visit fangirling for the award button.
Answer the questions I have below.
Nominate between 5-10 book bloggers who you think also deserve this award.
Come up with your own 5 questions for your nominees.
---
The Questions
If you had to tell me to read one book and why, what would it be?
This is the book I will always choose when it comes to a question like this. I loved everything about this story and Murdoch did a brilliant job of creating a storyline and characters that made you feel every emotion. It's such a heartbreaking story but you always have hope for the characters that things will get better for them. For more information about it you can check out my review here. It's also just been announced that the book has been optioned for film which is another reason you should pick it up!
2. What's your favorite non-book book themed item?
Unfortunately I don't own any book themed items but I have seen some mugs/pillows/t-shirts that I want that are book related!
3. Who is the one author you would buy a book from without even reading his/her book's description?
Cassandra Clare. I've loved every book I've read of hers so far so without a doubt I'd happily just buy the book from her without knowing anything about it.
4. Which character is your favorite bad guy/girl?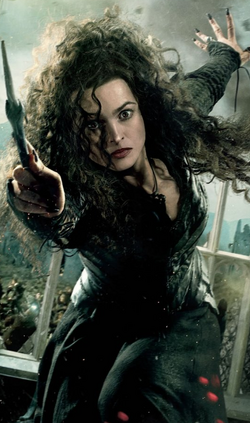 As much as she scared me as kid I think I'm going to have to say Bellatrix Lestrange from the Harry Potter Series. She's so cunning but extremely smart and I feel she could teach me a lot if she was a nice person.
5. What's the best book you've read so far in 2015?
Ooooh there's been a few! If You Find Me, Fangirl, The 5th Wave series and I'll Give You The Sun.
---
I nominate: