Hellooooo everyone! This post is extremely late so I apologise for that. Quick personal update but I'd just like to apologise for the lack of posts throughout April, my mental health sadly took another dip and I struggled to make it through work nevermind everything else on top of that but the doctors have finally listened and changed my medication so hopefully things will improve from here! (Fingers crossed).
As you can see from the title, today I'm posting my O.W.L.'s Readathon wrap-up! The O.W.L.'s is a Magical Readathon held by G (Book Roast). If you missed my TBR at the beginning of April then you can check this out here. Now all that's left to do is start with the wrap-up!
The career I chose to study for was Magizoologist and the requirements for this were;
Care Of Magical Creatures
Charms
Divination
Potions
I'm proud to say that I managed to complete all of these prompts and will be able to carry on my studies during the N.E.W.T.'s later on in the year.
The books read for these prompts were…
Care Of Magical Creatures – Nevernight by Jay Kristoff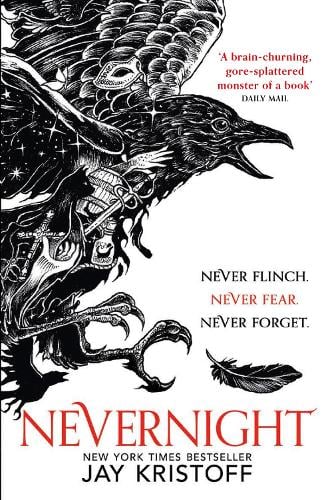 Charms – The Night Circus by Erin Morgenstern
Herbology – A Monster Calls by Patrick Ness
Potions – Legendary by Stephanie Garber
The other prompts I managed to complete were;
Astronomy – Days Of Blood And Starlight by Laini Taylor
Defence Against The Dark Arts – Riverdale by Roberto Aguirre-Sacasa
Divination – Stolen Time by Danielle Rollins
History Of Magic – Harry Potter And The Chamber Of Secrets by J.K. Rowling
Muggle Studies – More Happy Than Not by Adam Silvera
Transfiguration – Lumberjanes by Noelle Stevenson, Grace Ellis, Shannon Watters, Kat Leyh and Faith Erin Hicks
I'm extremely proud that I managed to complete 10/12 prompts which is much better than I thought I was going to get. The only ones I missed were Arithmancy and Ancient Runes which isn't so bad.
I absolutely loved taking part in this readathon and I'm so excited for the N.E.W.T.'s when the time comes to do them. It brought so many people together and it was so nice being a part of something so big. Especially taking part in all the challenges held on twitter.
I am planning on posting a few reviews over the next few weeks so please do keep an eye out on them!
Did any of you guys take part in the readathon? If so let me know how you got on in the comments!
Remember you can also follow me on Instagram and Twitter.
Have a good few days, stay fab and I'll speak to you all soon!