It feels so good being able to catch up on all the tags I've been tagged in over the past few weeks now that I'm finally off for a few days. I was tagged to do this one by Deanna (A Novel Glimpse) so thank you so much!
---
Before we start all the book synopsis' will be taken from Goodreads. So, here we go!
Crunching Leaves: The world is full of colour. Choose a book that has reds, oranges and yellows on the cover.
 Synopsis: Every April, when the wind blows from the sea and mingles with the scent of lilacs, Landon Carter remembers his last year at Beaufort High. It was 1958, and Landon had already dated a girl or two. He even swore that he had once been in love. Certainly the last person in town he thought he'd fall for was Jamie Sullivan, the daughter of the town's Baptist minister.
A quiet girl who always carried a Bible with her schoolbooks, Jamie seemed content living in a world apart from the other teens. She took care of her widowed father, rescued hurt animals, and helped out at the local orphanage. No boy had ever asked her out. Landon would never have dreamed of it.
Then a twist of fate made Jamie his partner for the homecoming dance, and Landon Carter's life would never be the same. Being with Jamie would show him the depths of the human heart and lead him to a decision so stunning it would send him irrevocably on the road to manhood…
I adore this book cover and this story. I watched the movie before I read the book and instantly fell in love with the characters and story. If you haven't read the book or watched the movie then I highly recommend you do!
2. Cosy Sweater: It's finally cold enough to don warm cosy clothing. What book gives you the warm fuzzies?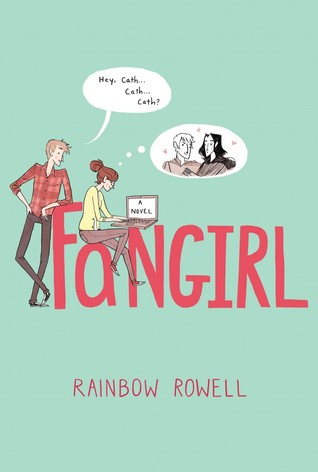 Synopsis: Cath is a Simon Snow fan.
Okay, the whole world is a Simon Snow fan…
But for Cath, being a fan is her life—and she's really good at it. She and her twin sister, Wren, ensconced themselves in the Simon Snow series when they were just kids; it's what got them through their mother leaving.
Reading. Rereading. Hanging out in Simon Snow forums, writing Simon Snow fan fiction, dressing up like the characters for every movie premiere.
Cath's sister has mostly grown away from fandom, but Cath can't let go. She doesn't want to.
Now that they're going to college, Wren has told Cath she doesn't want to be roommates. Cath is on her own, completely outside of her comfort zone. She's got a surly roommate with a charming, always-around boyfriend, a fiction-writing professor who thinks fan fiction is the end of the civilized world, a handsome classmate who only wants to talk about words… And she can't stop worrying about her dad, who's loving and fragile and has never really been alone.
For Cath, the question is: Can she do this?
Can she make it without Wren holding her hand? Is she ready to start living her own life? Writing her own stories?
And does she even want to move on if it means leaving Simon Snow behind?

This is another book that I absolutely loved! The relationship between Cath and Levi was just so sweet and I got fuzzy feelings when reading about them. You can check out my review here.
3. Fall Storm: The wind is howling and the rain is pounding. Choose your favourite book OR genre that you like to read on a stormy day.
Okay so I'm pretty sure plenty of people know what both these series' are about so I'm not going to add a synopsis but every autumn/winter I try to read one of these series' as they're my favourites and I just enjoy sitting in my house with one of these books on a cold chilly night with my hot chocolate.
4. Cool Crisp Air: What's the coolest character you'd want to trade places with?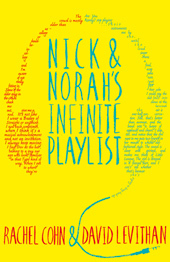 Synopsis: A sexy, funny roller coaster of a story about one date over one very long night in New York. Nick and Norah are both suffering from broken hearts. So when Nick sees the girl who dumped him walk in with a new guy he asks the strange girl next to him to be his girlfriend for the next five minutes. Norah would do anything to avoid conversation with the not-friend girl who dumped Nick, and get over the Evil Ex whom Norah never quite broke up with. And so she agrees. What follows is an epic first date between two people who are just trying to figure out who they want to be – and where the next great band is playing.
I loved both the characters in the story and would love to trade place with either of them to spend the night looking for one of my favourite bands secret gig location and what sounds like a fun and mysterious first date!
5. Hot Apple Cider: What under hyped book do you want to see become the next biggest, hottest thing?
Synopsis: Carey is keeping a terrible secret. If she tells, it could destroy her future. If she doesn't, will she ever be free?
For almost as long as she can remember, Carey has lived in the heart of the woods with her drug-addicted mother and six-year-old sister, Jenessa.
Their mother routinely disappears for weeks at a time, leaving the girls to cope alone. Survival is Carey's only priority – until strangers arrive and everything changes…
It makes me so sad that I don't really see anybody talk about this novel. I thought this novel was incredible for a debut and Murdoch created such amazing characters that made you feel every emotion possible. I also reviewed this book which you can check out here. It was also just announce that this book has been optioned for film too which is exciting news so that's another reason you should read this book!
6. Coat, Scarves and Mittens: The weather has turned cold and it's time to cover up. What's the most embarrassing book cover you own that you like to keep hidden in public?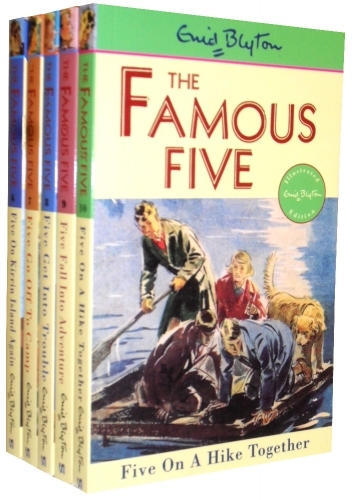 I don't own any embarrassing books but I've chosen this collection as I guess many people would say they were childish etc but this collection was a childhood favourite of mine.
7. Pumpkin Spice: What's your favourite fall time comfort food/foods?
One of my favourite things about autumn/fall is that near enough every week a pot of homemade soup is made which makes me extremely happy as there is nothing better than coming home from a long day at work to a nice hot bowl of soup.
---
I tag: